You do not very much like it when you are watching an online video or playing a game online to just be disconnected abruptly for a reason you don't know. If this has happened to you, sometimes you just become angry and almost want to punch your phone or laptop.
Do not worry, because today we will be checking out reasons which are very common for making your internet keep disconnecting. There are a lot of popular reasons and we will learn the occasional suspects which cause the disconnection of the internet in addition to finding the possible remedies or ways to fix the issue.
Cable/DSL Model
The most popular reasons as to why your internet keeps disconnecting is:
• You have an outdated modem which is not able to reach onto the internet giver's firmware
• You have a cable which is loose
• Maybe your internet provider has a huge malfunction in their server or they are incompetent.
• Your model is broken because it fell on the floor or in water.
Solutions
Restart your modem
• Switch it off by using the on/off button
• Remove the switch and the cable
• Wait for at least 30 to 120 seconds
• Place the switch and the cable back and turn on the modem.
Change the cable
• When you find out that the cable is faulty, just switch it with a new one.
Contact the internet provider
• If the above solutions do not work, then perhaps it is on the internet provider's server causing the disconnection.
• Call an operator from the tech team to enquire for a visit to check out the issue
Wireless/Wired Router
Wi-Fi routers are the most used internet provision hardware in most houses as you can use freely in the house without involving any wires. Routers' disconnection problems are the same to the Cable/DSL modem:
• You have an outdated router
• Your router is damaged
• Bad wiring
• The internet provider could be the cause
Solutions
• Try restarting your router
• If your laptop or desktop is not connecting to the wireless router, try using the LAN cable
• If the above do not work, call your internet provider to check the issue
Network Card

On different occasions, your modem or cable isn't the issue but rather the hardware which is responsible for internet reception in your computer. To know this, open your CPU up and view the card.
Check if there is anything unusual about it. If there isn't, do not touch it.
A possible reason for your network card malfunction is because of a hardware which is faulty. Either because of so much dust or a damage
Solution
A good method of solving this problem is by cleaning the dust out or to buy a new one.
IP Address Conflict

When you are running many different devices so that you are able to use internet in each one, there are high chances of getting caught up in an IP address conflict.
The router has a confusion on which device to provide the internet data to because their IP addresses have similarities.
Duplicates are formed when a phone and a laptop having a similar address. Each device should posses its unique IP Address
Solution
You can try to contact your internet provider via their tech support or use these steps to solve the problem:
On computers (Windows Vista/7/8/10)
• Click Start>Control Panel>Network and Sharing Center.
• Choose Change adapter settings.
• On Local Area Connection right click and select Properties.
• Select (TCP/IPv4) Internet Protocol Version 4 >Properties.
• Select Use the following IP address and provide the needed information.
• Click OK and exit the Local Area Connection.
On Android Devices
• Select Settings
• Click Connections
• Choose Wi-Fi
• Press and hold the Wi-Fi network that's connected and select Manage Network Settings
• A window appears showing Gateway and the IP address and.
• Click on IP Address only and fill in the given information
Internet Protocol

The internet protocol is more complicated compared to the IP address conflict.
There isn't an exact cause for why internet protocol stops the net from running on your computer, affecting all the others devices connected to the network.
Internet protocol stops devices from connecting to the network because of difficulties in the registry.
Solution
Reset the internet protocol. It returns new registry with no duds.
• Push Windows button + R
• In the Run command box, put in "netsh int ip reset resetlog.txt" excluding the quotation marks.
• Restart your computer.
Network Card Drivers on computers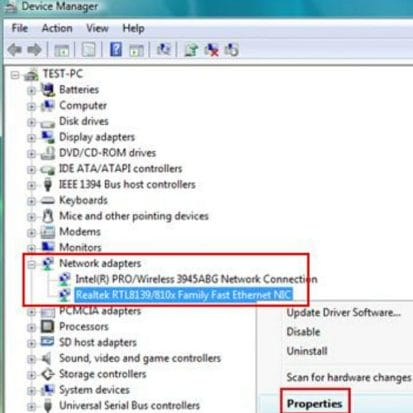 A failed network card drivers is also a major cause of network disconnection
It can be because of another crack in the registry or the device registration complications
Solution
The best way solve it is by:
• Press Start>Control Panel>Hardware and Sound.
• Under Devices and Printers, select Device Manager and locate Network Adapters.
• You find different adapters when you open the sub panel
• Select each adapter and select Update Driver Software, found up on the window.
• Restart the computer when all updates are done
There you have it a couple of common reasons that makes your internet to keep on disconnecting. It highly advisable to contact your internet provider's tech group for this issues even though you can solve them on your own. You do not want to have your issue become worse than it was.