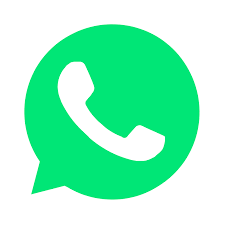 Most of us now use a smartphone, and unless you have chosen something particularly obscure, the chances are you are running on a version of Android or Apple's iOS.
WhatsApp has fast become on of the most popular messaging apps in the world with millions of users all over the globe. It is not only great for business purposes, but also for keeping in touch with family and friends.
One of the best things about WhatsApp is that you are able to exchange multimedia files with your friends, family and business associates without paying a penny apart from what you would pay monthly for your data usage.
Most of these files will be backed up either to your Google account or your Apple account if you have set it to do so. However, the problem that a lot of people seem to be having is figuring out how to transfer their WhatsApp files over when they switch from Android to Apple or vice versa.
Fortunately, with a few simple steps this is actually really easy to do. Please take a look below for more information about how to transfer WhatsApp data to a new phone.
How To Transfer WhatsApp From Android To iPhone
Transferring your WhatsApp data from an old Android device to your new iPhone can actually be done in a number of different ways. First of all, try the easy method of using your Google Drive.
Many people are not aware of the fact that Google Drive actually works with both Android and Apple devices. However, in order to restore your data using this method, you will first need to make sure that you have the settings on your old Android device to backup your chats.
To do this, simply use your Android device to go into the settings on your WhatsApp account. From here, you can go onto the chat settings and click chat backup.
From here, it is very straightforward. First of all, click backup to start backing up all of your chat data to your Google Drive. Once you have done this, you will want to uninstall WhatsApp from your Android Device.
After this, you will need to download and install WhatsApp on your new iPhone. Once the app is installed you will be prompted to backup chats from your Google Drive. It is as simple as that. Once the restoration process is complete you will have all of your WhatsApp data on your new iPhone.
How To Transfer WhatsApp From iPhone To Android
The process of transferring your WhatsApp data from an old iPhone to a new Android device is a little different, but fortunately just as straight forward.
The easiest way of transfering your WhatsApp data from iPhone to Android is actually to use the backup function on WhatsApp again.
Simply go into the chat settings, click backup and make sure that all of your data is saved to your account. Once you have done this, you will simply need to uninstall WhatsApp from your iPhone and install it on your Android device.
Upon entering your information, you will be prompted to restore your data again. By clicking restore, all of your data will now be on your Android device, it is as simple as that.
As you can see, restoring your data and transferring between devices is actually a very simple process and one that even those with very little tech knowledge can do.